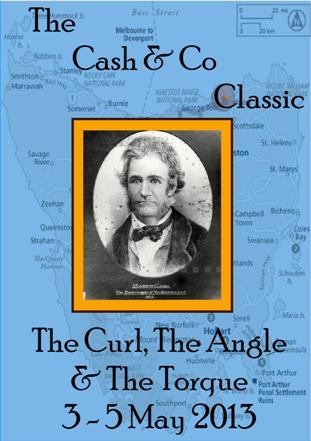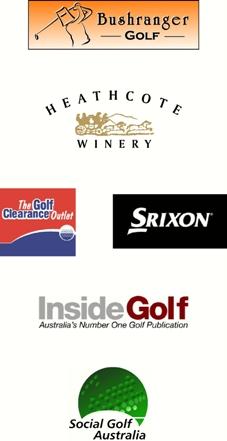 Greetings all and welcome to the 3rd annual Cash & Co Classic!
The CCC is a golfing odyssey that honours three (or more) golfers for their daring, wits, fortitude, courage, endurance and skill. The CCC is structured with an individual format and we will have a pairs and a singles category to determine the CCC Champions.
We play a different format each day (Stroke, Par & Stableford) and run an Order of Merit type points format. Each day, player's scores will be ranked from first to last and points will be allocated according to the player's rank. Players tied on the same score will receive the same points. The points for the three rounds are totalled and the player(s) with the greatest points will be declared the winner.
To establish the three winners, we will run a singles and a pairs division. For the pairs division, all players will be paired with a mate and the combined total of their points scored over three days will be their pairs' result.

Special Rules for the CCC
The 10 Shot Mercy Rule - For the stroke round we will have a 10 shot mercy rule. This means 10 is the maximum score for any hole, so when a player has had nine shots and they have not holed out, they can pick up and record the score as 10.
The Golfers
Matthew Pitt – Burst out of the gates in his debut at this event in 2011 and has been on a meticulously steady and ever-accelerating decline ever since. Prefers the sanctuary of ambrose and his brittle temperament may be exposed once again in this most testing of formats. Likes to regard himself as a big-game performer who relishes the challenge of rising to the occasion but may be even more deluded and self-involved that even he humbly gives himself credit for.
Richard Fellner – This certified golf nut has just about burst his boiler in anticipation coming into this event. Still reeling from the memorable victory by Adam Scott at the US Masters, he has not yet realised that a Scott-inspired glorious new 'Golden Age' of Australian golf does not necessarily mean his own game is destined for greatness every time he steps onto the first tee of the local goat track.
Mark Henderson – This stirring raconteur is one of only two Bushrangers to have attended every CCC. In fact, he has played nearly every BRG Major Championship for the last three years. However, Hendo is starting make a lie of Woody Allan's famous quote that "90% of success is just turning up". He is not necessarily the best player never to win a BRG Major, but he is close to being the most prolific never to salute. A champion bloke, he clearly has an appetite for success and a few other things, too. May not be first to the winner's podium after golf but only because he lingered too long at the breakfast bar before tee off.
Chris Hall – This relaxed unit displays a level of golfing equanimity that is the envy of his rivals and clearly earmarks him as one very finest temperaments teeing it up here. Anyone who can hit such a vast array of utterly depraved shots and remain steadfastly determined to enjoy his time on the golf course is a genuine golfing genius.
Leo Ryan – Has a knack of making a big impression but not always for the right reasons. Is known to be very entertaining and has some brilliant recent form with a glorious debut win at an SGA Tour event last month.
Rob Lugton – This golfing machine will want to add this trophy to his already impressive pool room. Has won every other BRG Major Championship and just needs the CCC to complete the holy cinquevirate of the Luggo Slam and become the first person to win all five BRG Majors. Has been out of form this year but found some touch at the last Tour event so may be on the cusp of golfing immortality.
Paul Gray – A true connoisseur of the gentleman's golf weekend, this rampant ball-crushing machine usually can only manoeuvre his transmission into the biggest gear he has and then crank out an unbelievable tempo for the entire 48-hours or whatever the event takes. In truth, he approaches velocities that start to engage some of the more serious mathematical non-negotiables of relativity and time itself starts to become discernibly aberrant in relation to the mass, speed and energy of the matter that he ejects.
Frank Reynolds – Makes his BRG Major Championship debut here and may have no idea what to expect at this level, especially from his team-mate Mr Gray. Is rumoured to be less inspired to hit the practice range than some of the more certified golf nuts here. May simply be planning on lollygagging his way around the Bellarine Peninsula in an inspired three-day frenzy of heckling.
Bob Spicer – This relaxed unit likes to keep a low profile and has demonstrated a rapacious appetite for the big tournament atmosphere of BRG golf weekends. Made his debut last year and has delivered some quality results that suggest he will crack his first BRG Major very soon which could open the floodgates on a tsunami of titles and glory.
Joe Bugeja – This gracious and modest golfer almost errs on the side of over-humility with his naturally humble nature and his sincere and heartfelt consideration (and love) for his fellow man and golfing partners. He will be the first to tell you that his game is not straight from the golfing copybook and has a couple of relatively minor yet unerringly consistent shortcomings. To his credit, he does not let his humility as a golfer restrain his honesty once he leaves the golf course and his cup-half-full approach to valuing his own self-worth is an inspiration to us all.
Darren Nelson – If it is possible for a fella to be too positive then Dazzler is a genuine contender. Loves the fun and the good company of playing on the SGA Tour and has shown he has the temperament and character to handle this massive step up in tempo in his Bushranger Golf Major Championship debut. Adds a touch of class to the field.
Jason Layton – Made his BRG Championship debut at this event last year and in spite of nearly scuppering his chances with an extreme case of uber-over-excitement, he acquitted himself well with a podium finish. He possesses a very dry and refined wit, a robust liver and a quality game so has all the attributes of a future BRG Major Champion.
Garry Mason – First start in a BRG weekend Major but has years of experience on The Jummies Semi-Pro Tour and the SGA Tour. Has the form, the pedigree and the experience to suggest he can probably produce the goods. Sure to give his backers some super value here this week.
Russell Esposito – One of the finest gents teeing it up in the CCC, he will raise the whole tone of the proceedings here. Has played these tracks so will have blokes buying him drinks and bending his ear on Friday night looking for a few tips. Is in good form after a couple of recent hit-outs on The SGA Tour so should give a very good account.
Day One
Curlewis Golf Club
Stroke


Day Two
Anglesea Golf Club
Par


Day Three
The Sands Torquay
Stableford


Garry Mason
Paul Gray
Frank Reynolds


Leo Ryan
Russell Esposito
Rob Lugton

Garry Mason
Russell Esposito
Darren Nelson

Darren Nelson
Leo Ryan
Chris Hall


Richard Fellner
Darren Nelson
Paul Gray
Frank Reynolds


Matthew Pitt
Richard Fellner
Leo Ryan


Matthew Pitt
Russell Esposito
Bob Spicer
Joe Bugeja


Garry Mason
Matthew Pitt
Jason Layton

Bob Spicer
Joe Bugeja
Rob Lugton
Jason Layton


Richard Fellner
Mark Henderson
Jason Layton
Rob Lugton


Mark Henderson
Chris Hall
Bob Spicer
Joe Bugeja

Mark Henderson
Chris Hall
Paul Gray
Frank Reynolds