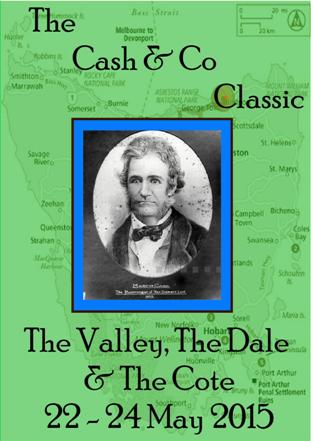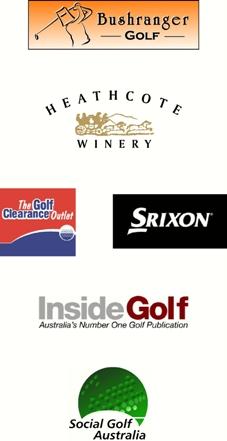 Greetings all and welcome to the 5th annual Cash & Co Classic!
The CCC is a golfing odyssey that honours three (or more) golfers for their daring, wits, fortitude, courage, endurance and skill. The CCC is structured with an individual format and we will have a pairs and a singles category to determine the CCC Champions.
We play a different format each day (Par, Stableford & Stroke) and run an Order of Merit type points format. Each day, player's scores will be ranked from first to last and points will be allocated according to the player's rank. Players tied on the same score will receive the same points. The points for the three rounds are totalled and the player(s) with the greatest points will be declared the winner.
To establish the three winners, we will run a singles and a pairs division. For the pairs division, all players will be paired with a mate and the combined total of their points scored over three days will be their pairs' result.
The highest-placed pair will be two of our winners and the highest-placed individual finisher will make up the third of the three winners. If one or both of the two pairs winners fill the top individual placings, then the next highest finishing individual becomes one of the CCC champions for the year.
The Golfers
Matthew Pitt – Likes to regard himself as a big-game performer who relishes the challenge of rising to the occasion but may be even more deluded and self-involved that even he humbly gives himself credit for. Has done OK in this event before but is under-golfed at present and prefers the sanctuary of ambrose. His brittle temperament may be exposed once again in this most testing of formats.
Mark Henderson – This stirring raconteur is one of only two Bushrangers to have attended every CCC and he has played nearly every BRG Major Championship for the last five years. All his ambitions are founded on Woody Allan's famous quote that "90% of success is just turning up". After a significant drought, he has seen some dividends with wins in the CCC, the KGS and the Bushranger Cup. If he makes it to the first tee on Friday afternoon then he must be considered a very good chance here this week.
Shane Morris – This golfing machine will want to add this trophy to his already impressive pool room. Burst out of the gates in his BRG debut in 2008 and has been on a meticulously steady and ever-accelerating decline ever since. A champion bloke, he clearly has an appetite for success and a few other things, too. May not be first to the winner's podium after golf but only because he lingered too long at the breakfast bar before tee off.
Garry Strawbridge – This BRG Major Championship debutant harbours dreams of a first up win. Is rumoured to possess a prodigious liver that can absorb all manner of punishment such that he can play great golf with a ferocious hangover. Will go hard and deep and long all weekend and will be lucky to remember anything at all that happened whatsoever. Consider for trifectas.
Jason Layton – This certified golf nut has just about burst his boiler in anticipation coming in to this event. Made his BRG Championship debut at the 2012 CCC at Barnbougle Dunes and acquitted himself well with a podium finish. He possesses a very dry and refined wit, a robust liver and a quality game so has all the attributes of a future BRG Major Champion.
Daniel Gardner – Has taken his game to new heights over the last 12 months and will been keen to put his talents on show here this week. Has been on a hair-trigger for weeks leading in here and has been so excited he has spilt three pairs of plaid pants this week and has not slept a wink. He has played every hole 10 times in his imagination even though he hardly knows the courses. Will be quivering with expectation on the first tee but may be so emotionally, mentally and physically drained by the sheer scale of his anticipation that he forgets which end of the stick to hold.
David Parisi – One of the few actual gentlemen here, which is fitting as Martin Cash was known as The Gentleman Bushranger. This quality unit and certifiable golfing nutcase has been setting himself for this event for some time and has shown some superb touch on the SGA Tour and has years of experience on The Jummies Semi-Pro Tour. A jocular nature and dry wit make him a natural for the CCC so he may well surprise come Sunday arvo.
Darren Nelson – One of the most popular characters on the SGA Tour and at BRG weekend events. His positive nature and friendly, welcoming style make him a super addition to any golf event. Loves the fun and the good company of golfing with his mates and has shown he has the temperament and character to handle the massive step up in tempo at Bushranger Golf Major Championship events. Adds a touch of class to any already deluxe field.
Brian Davis – One of the finest gents teeing it up in the CCC, he will raise the whole tone of the proceedings here. Has played this event several times and has form on all the tracks being played this week so will have blokes buying him drinks and bending his ear on Friday night looking for a few tips. Is in good form after a couple of recent hit-outs on The SGA Tour so should give a very good account of himself throughout the weekend. One to watch.
Graeme Silvester – This relaxed unit displays a level of golfing equanimity that is the envy of his rivals and clearly earmarks him as possessing one very finest temperaments teeing it up here this week. Anyone who can hit such a vast array of utterly depraved shots and remain steadfastly determined to enjoy his time on the golf course is a genuine golfing genius. A real Jekyll & Hyde, he is just as capable of tearing this field to shreds as he is of imploding on the first tee on Friday and never recovering.
Leo Ryan – Has fronted for this event the last few years and has not yet placed outside the bottom few. Will be thankful there are only 16 competitors this year so he is assured of a top 20 placing. Has a knack of making a big impression but not always for the right reasons. Last year both golf courses belted him all over the joint and he hit the canvas hard at the end of every round. Is known to be very entertaining and has lowered his sights a little this year and is just trying to stay intact for three days.
Lino Polo – Making his BRG Major Championship debut here and will have no idea what to expect at this level. May be hoping his team-mate 'Lounging Leo Ryan' will be able to offer some support and assistance but would do well to keep his expectations low in that respect. Acquitted himself well at his recent SGA Tour debut and could well be planning on lollygagging his way around central Victoria in an inspired three-day frenzy of heckling.
Joel Matthews – A true connoisseur of the gentleman's golf weekend, this rampant ball-crushing machine usually can only manoeuvre his transmission into the biggest gear he has and then crank out an unbelievable tempo for the entire 48-hours or whatever the event takes. In truth, he approaches velocities that start to engage some of the more serious mathematical non-negotiables of relativity and time itself starts to become discernibly aberrant in relation to the mass, speed and energy of the matter that he ejects.
Des Baker – First start in a BRG weekend Major but has the form, the pedigree, the contacts, the wardrobe, the wit and the experience to suggest he can probably produce the goods at this level. More than makes up for his lack of golfing integrity with his flamboyant couture on and off the course. Loves the big occasion and is a massive chance. A good, honest toiler, he is in fine form so should deliver some super value to his backers here this week.
David Morris – This dilettante of the fairways likes to keep a low profile and has demonstrated a rapacious appetite for the big tournament atmosphere of BRG golf weekends. Is rumoured to be less inspired by the practice tee than some and prefers to save his best for the fairways rather than waste his talent on the range. Has recently been bitten by the golf bug in a big way and can't wait to test himself in this esteemed company. May need to be heavily medicated to see it out.
Jacob Johnson – First start in a BRG weekend Major but is as keen as mustard and is rumoured to have been practicing for months in preparation for this event. Has a tendency to over-think his golf which may see all his well-laid plans backfire. Is inclined to over-golf himself and could fall victim to using up all his good shots on the practice range. If you see him on the blower to his coach on Friday night, you will know he is in early trouble.