Home
About Us
Golf Events
The Campfire
Golf Resources
13th Beach Golf Links Course Review
The Dunes Golf Links Course Review
Waterford Valley Course Review
Growling Frog Course Review
Heathcote Golf Club Course Review
Amstel Ranfurlie Course Review
Weather
Golf Handicap
Membership
Golfers
Contact



Bushranger Golf Resources

Here we provide a range of online resources to assist Bushrangers in planning and enjoying their golf. We are continuing to develop content for this page and regularly update the information we have available. If you have suggestions for resources you believe would be of interest, we are interested to hear from you via Bushranger Golf Feedback Page.

PDF's of Bushranger Golf articles in Australian golf magazines

Profile article on the Victorian Social Golf Club Championships in ISG (Coming soon)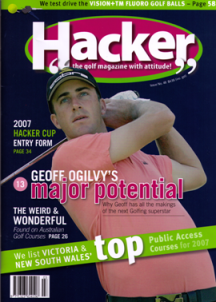 Bushranger Golf Course Reviews
Bushranger Links
Golf Bodies
Golf Courses
Media and Websites
Social Golf Clubs
The Mooroolbark Social Golf Club - A Melbourne social golf club that get together for a fun and competitive game once a week. Golfers of all standards are welcome and mixed competitions are played on golf courses mainly around Melbourne's eastern suburbs. Most members are casual golfers (individuals and couples) who aren't interested in the formalities of a large golf club, but who enjoy some friendly competition and the flexibility of playing a variety of different golf courses.
Golf treats on YouTube
Online articles of Interest
Bushranger Golf Partners
| | |
| --- | --- |
| | bwired.com.au - supply the technology, website infrastructure and suite of online business tools that drive Bushranger Golf. Based in Melbourne, Australia, the bwired Group Pty Ltd is an internet technology company specialising in strategy, design and implementation of innovative online business solutions. Our partnership with bwired has created the opportunity for Bushranger Golf to expand. We highly recommend the bwired team and encourage Bushrangers to contact them with any enquiries about websites and online business systems. |
| | |
| --- | --- |
| | Pitt-Bull Media - is a freelance copywriting consultancy based in Victoria. Matthew Pitt and Sally Bull own and operate both Pitt-Bull Media (PBM) and Bushranger Golf. PBM offers copywriting, proofreading and editing for radio, print and electronic media, and works in partnership with bwired to develop written content for websites, including search engine optimisation (SEO) consulting and onlne strategy development. |
| | |
| --- | --- |
| | Golf Development Performance Services (GDPS) is an international golf services consultancy based in Australia. General Manager Dominic Wall has over 22 years' experience in sports management, including 16 years with the Australian Golf Union (AGU) and Golf Australia (GA), with roles as National Director of Coaching, Manager Development, Acting Executive Director and Development Manager for the Australian Coaching Council based at the Australian Institute of Sport. GDPS offers services to the golf industry for golfers, coaches, golf clubs, tournaments, State, Provincial, National and International golf bodies and other organisations involved in golf. GDPS is collaborating with Bushranger Golf to develop the Victorian Social Golf Club Championships. |
| | |
| --- | --- |
| | Inside Social Golf -The paper for Australian social golfers, Inside Social Golf (ISG) is a monthly publication distributed nationally to over 420 pro-shops and driving ranges and is available in more than 70 Victorian golf clubs every month. Ask in your pro-shop for a copy next time you are having a round. Members of Bushranger Golf have reviewed The Growling Frog & Waterford Valley for Inside Social Golf. |
| | |
| --- | --- |
| | Hacker Magazine is a quarterly national golf publication that is the champion of the green fee golfer - written by hackers, for hackers. This makes it the perfect partner for Bushranger Golf and Hacker is a proud supporter of the Victorian Social Golf Club Championships (VSGCC). The mag is aimed at the grass-roots golfer who likes to hit it hard and have some fun while they are doing it. If you seriously enjoy your golf, if you seriously enjoy a laugh and if you don't take the game too seriously – then Hacker Magazine is a must for you! |

Golf Business News is the pre-eminent publication of the Australian golf industry, advising and informing readers on the business of golf at an international, national, state and regional level. It provides a forum for the discussion and investigation of issues and events of special interest to anyone involved in the 'business' of golf. GBN is published monthly by Golf Publications (QLD) Pty Ltd and distributed by subscription across all sectors of the industry. The Golf Business News website incorporates all the magazine's editorial content including the monthly video show GBN TV and the monthly online EMag publication. GBN is a partner of Bushranger Golf and Matthew Pitt contributes articles on golf business news in Victoria.
Austguide.com - An on-line Australian travel directory. Austguide is an extensive source of historical and contemporary information on the country's pioneers, breath-taking scenery, national parks and rainforests, with over 140 activities for the traveller to do by state, region or place and up-to-date information about festivals and events.
Golf - A guide to golf resources with playing tips, golf classifieds, a golf community hub and a worldwide guide to more than 25,000 golf courses, including full course details, reviews, photos, maps, weather conditions and more.
Play Kahma Golf - The only genuine graphite-friendly golf bags and golf bag protector/organizer accessories available. Kahma Golf supplies Kahma Soft Grip, Kahma Rack(Caddyrack) and the revolutionary new Kahma Minder golf bags with integrated Kahma Soft Grip technology.
Victorian Weather Forecast for Bushrangers
Golf Headlines