2007 Bushranger Cup Gallery - Day Three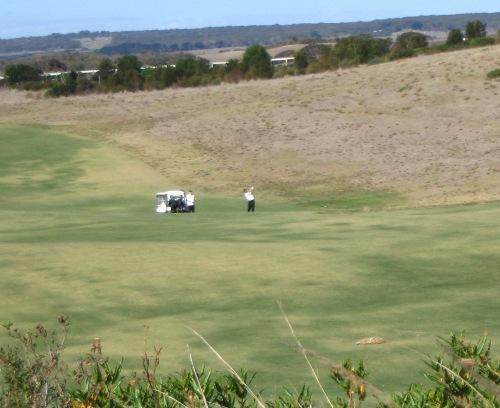 Seve of The Harry Power Gang hitting a second shot on the par 5 12th hole at Moonah Legends.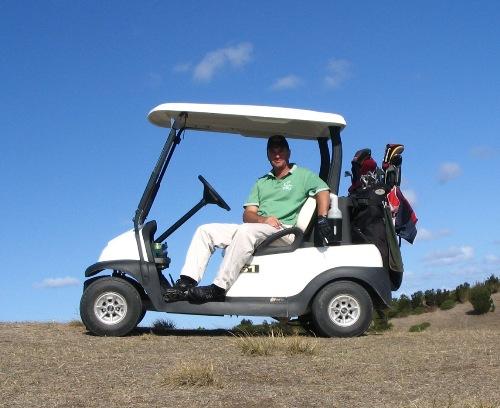 Arbeige relaxes in transit on the 13th hole.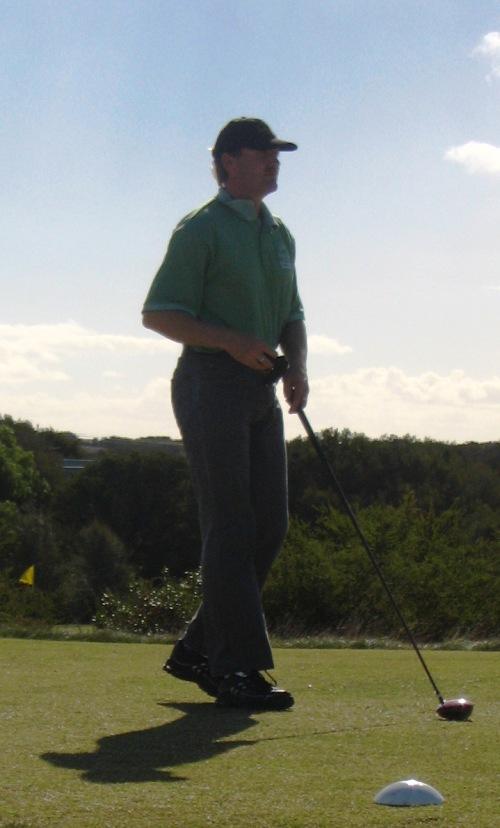 Larry sizes things up on the 13th tee. The Kelly Gang went on to birdie the hole!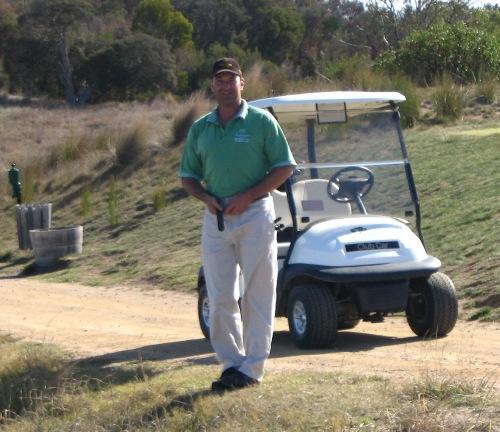 Arbeige adjusts the most famous chinos in the world of golf.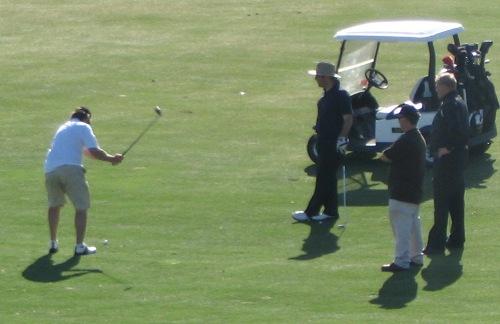 Mikey Dee hits his approach to 14 with the Aaron Sherritt Gang (The Phant, Simmo & Binga) in close attendance.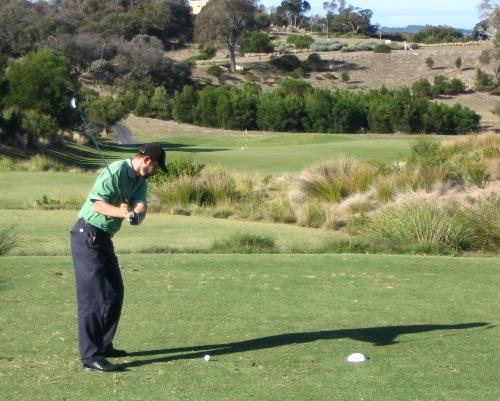 Pw Jones hitting to the 16th. Moments later he just missed winning the nearest the pin by only 35 or so metres.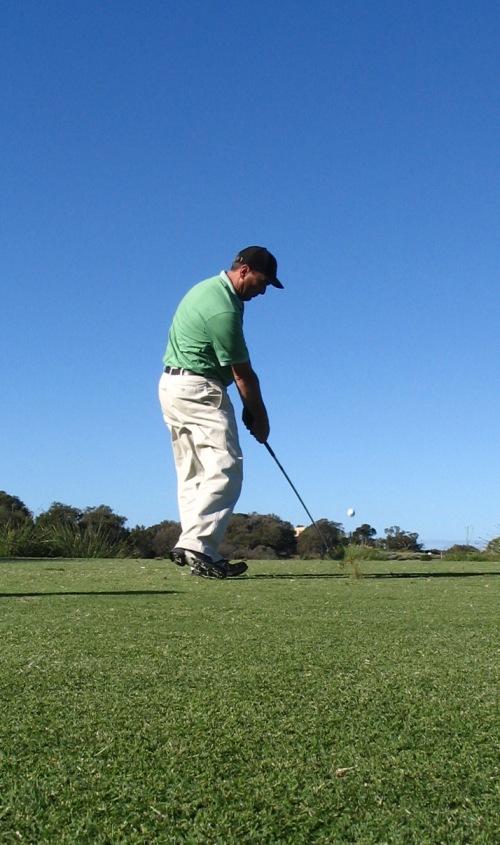 The powerful stroke of Arbeige on the 16th tee.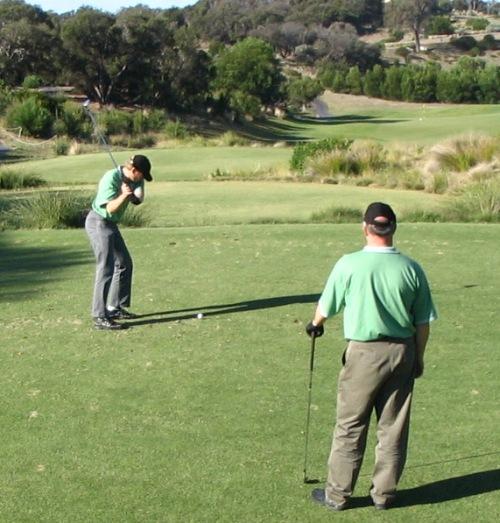 The Hominator watches Larry drive to the par 3 16th hole.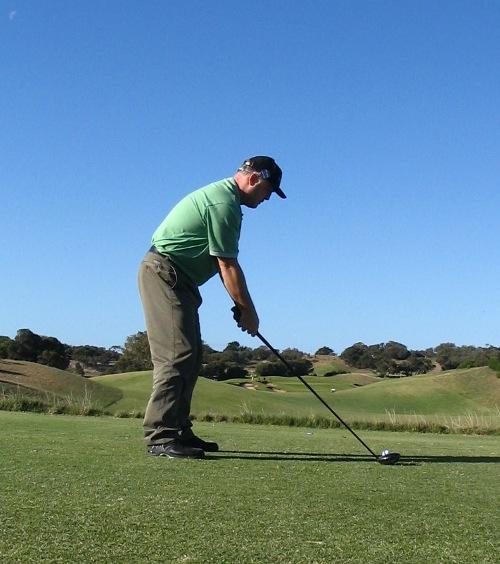 The Hominator prepares to minate on the 17th tee under the big 'ole moon.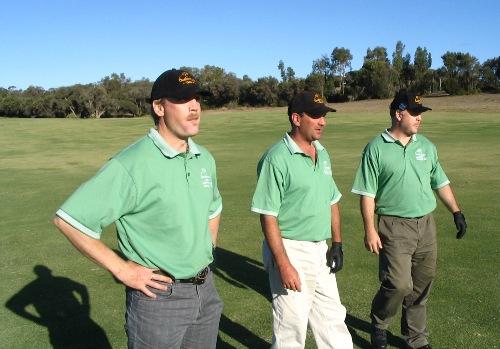 The Kelly Gang look all business as they assess their approach shot to the 18th.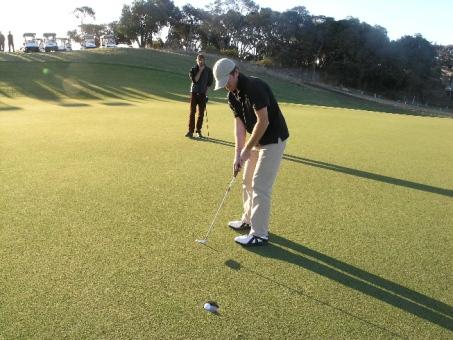 JP rolls in th final putt of the tournament on the 18th at The Moonah Legends Course to wrap up the title for The Ben Hall Gang.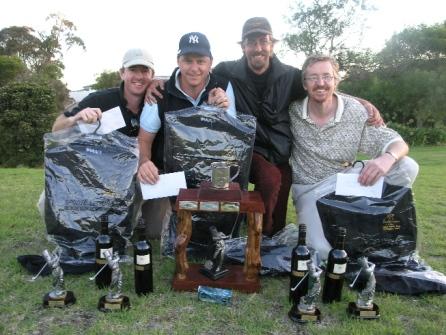 The new champions, JP, Ace, Lt Dick & The Gasometer rejoice in the glory and the spoils of winning the 2007 Bushranger Cup with their prizes from Bushranger Golf, The Heathcote Winery and The Golf Clearance Outlet.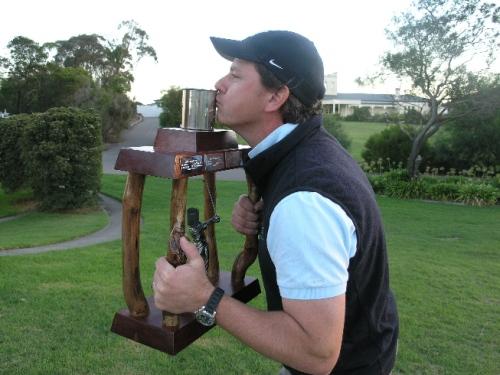 Ace gets to do what so many have fantasised about so often for so long: plant one right on the bullet hole as the new Bushranger Cup Champion.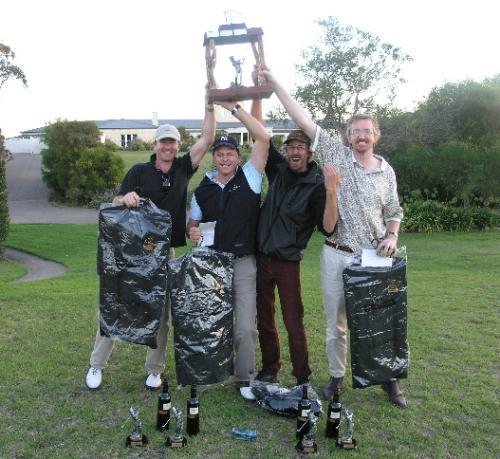 A very excited Ben Hall Gang celebrate their win in the 2007 Bushranger Cup. Four great rounds and a powerful last 18 in the four ball ambrose made them worthy winners of the toughest title in Australian social golf.
More images coming to this gallery shortly.
Click here for the Day One Gallery.
Click here for the Day Two Gallery.