1st BRG Handicap Day - May 19 2007 - Gallery & Results
The first Bushranger Golf Handicap Day was held at The Growling Frog Golf Course. Crocko-Diddio won the event with a blistering 67 in tough conditions and it was daylight in second place as he left the rest of the field in his wake. The Frog threw up some strong, gusting winds and a few brief showers of sideways rain to test our hardy highwaymen as they battled it out for the honours in what is the first individual strokeplay event run by Bushranger Golf, and our first official event to count towards players' handicaps. More importantly, the winners prizes included the first ever bottle of the new Bushranger Shiraz, Vintage 2005 from the famous Heathcote Winery.
| | | |
| --- | --- | --- |
| Placings | Players | Nett Score |
| 1st | Ian Crotty | 67 |
| 2nd | Richard Fellner | 72 |
| 3rd | Matthew Pitt | 73 |
| = 4th | Dean Craig | 74 |
| = 4th | Rajan Sebastian | 74 |
| 6th | Roger Brown | 76 |
| 7th | Scott Wilson | 80 |
| 8th | Dave Duncan | 84 |
| 9th | Sebastian Shand | 87 |
| | |
| --- | --- |
| Longest Drive | Roger Brown |
| Nearest the Pin | Ian Crotty |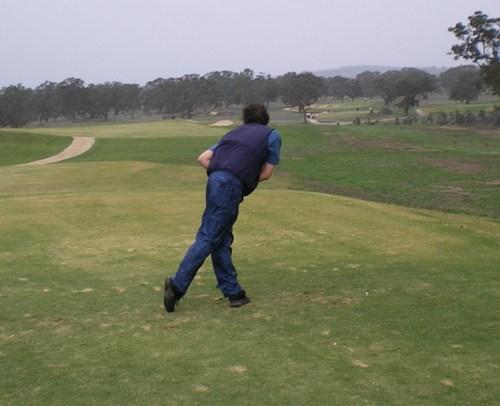 Crocko gets the whole day rolling with a spanking drive off the first at the Frog.
Quigley loads up and gets his round moving with a bang down the guts.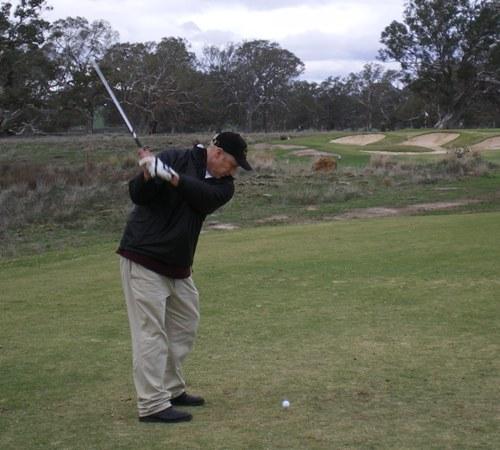 Willo pulls the trigger for a ping at the heavily bunkered sucker pin on the par 3 fifth hole.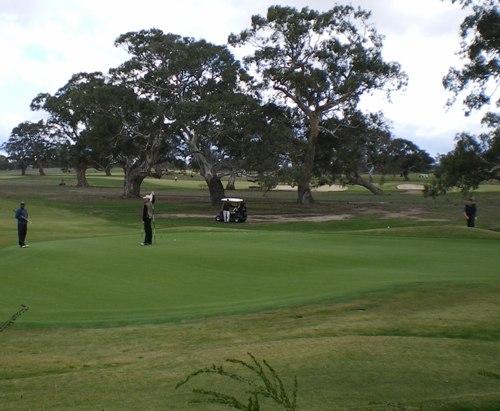 Raj, Deano and Bass on the fourth green with a gallery of Arbeige and a golf cart.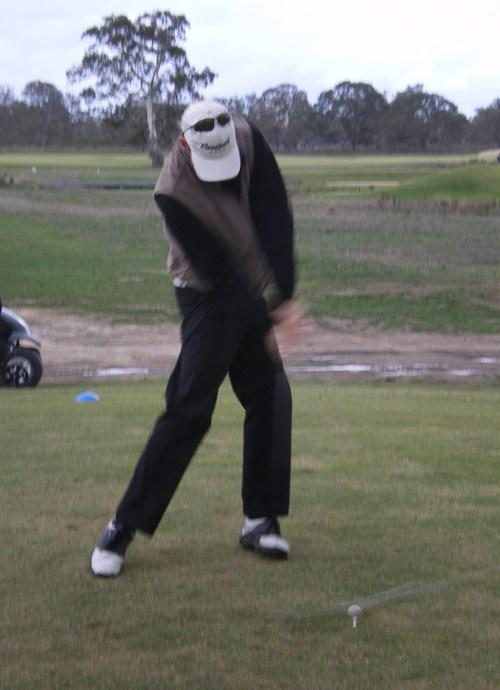 Deano crunches a drive with fast hands and an even faster clubhead.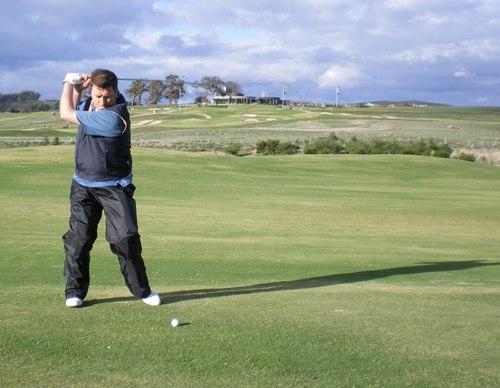 Bass and his shadow on the 11th fairway dwarf the clubhouse at the Frog.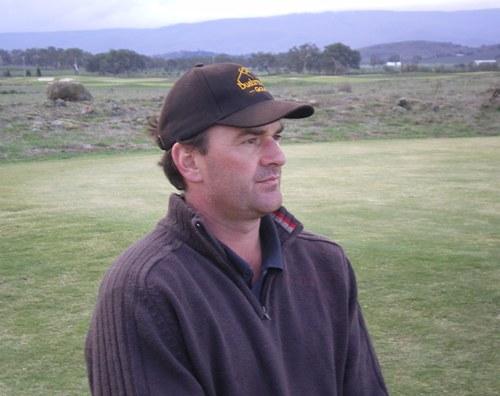 Arbeige, the human abacus, hard at work making a few calculations.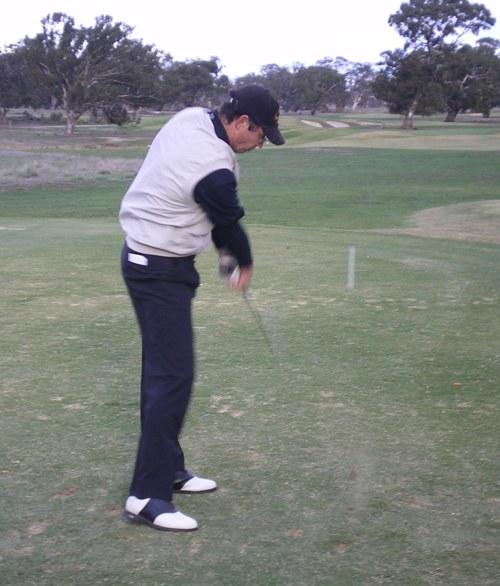 Dubs lets his shoes do the talking as he rifles his tee shot to the par 3 12th hole.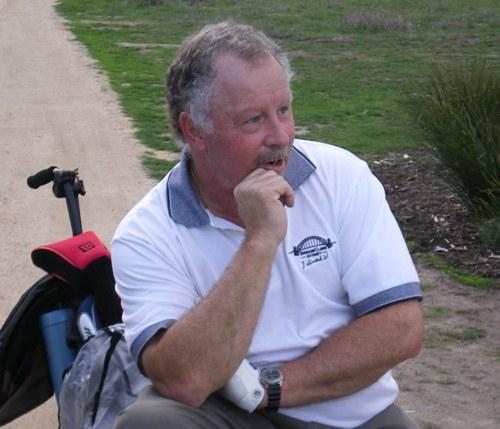 New kid on the block, Big Dave, slips a yarn out from under his mustarka.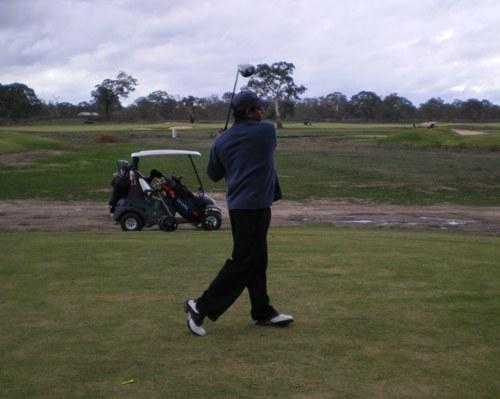 Raj and his flashy pumps whack out a long bomb with the big dog.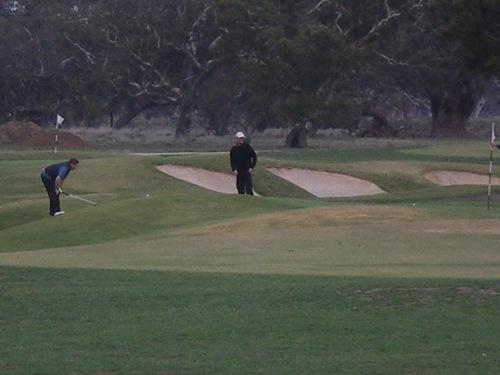 Bastros giving someone on the 8th a good view as he watches Deano's bunker shot on 12.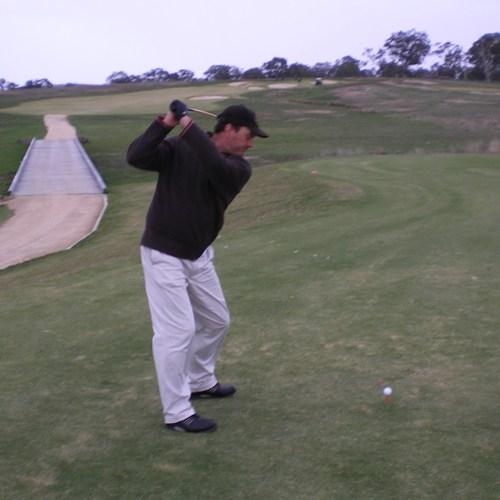 The great Arbeige loads up his big guns on the 14th tee.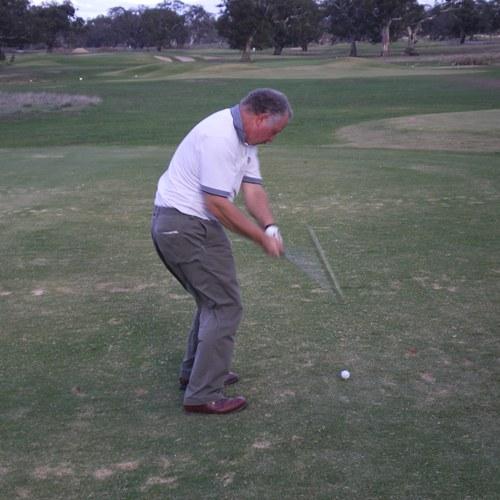 Big Dave punches one out from the 12th tee.
Click here for the second gallery.