2008 VSGCC Qualifier Two Gallery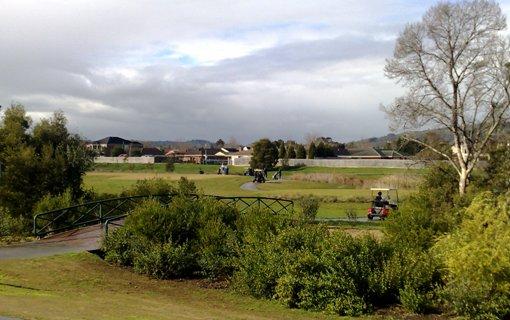 The view from the clubhouse across to the 10th tee at Waterford Valley.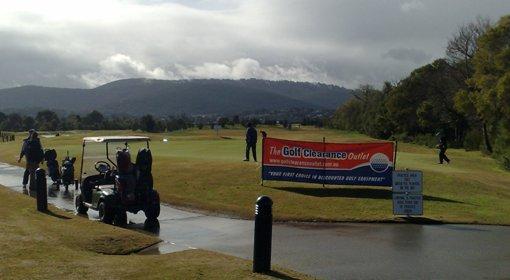 The last groups to tee off grab the chance to getting some last minute putting in as the sun peeks through.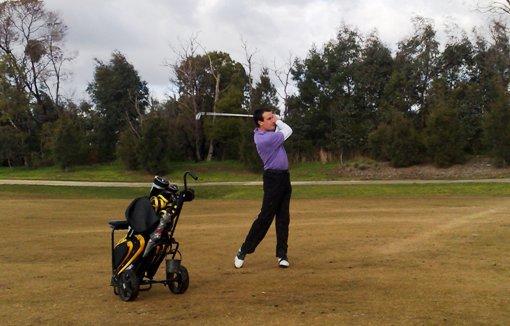 Matthew Thomas who finished with the equal best score for the day hitting his approach to the first.
Andy MacFeate hitting his tee shot on the testing par three second hole.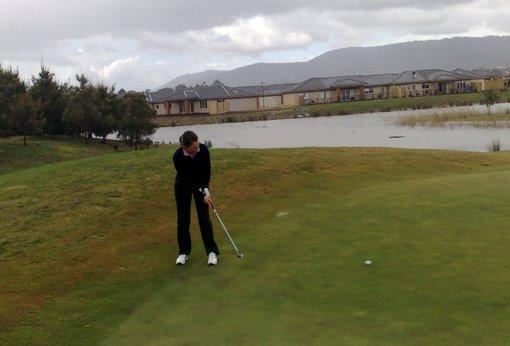 Louise Tornerhielm putts from the back fringe of the second green.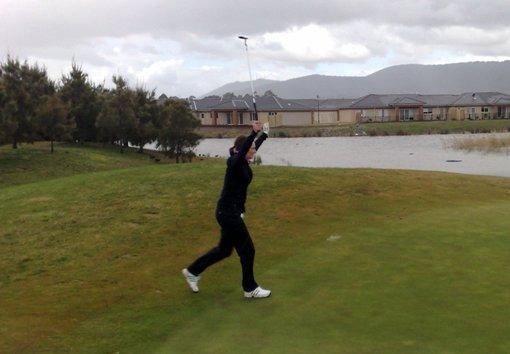 And it went in!
Matt just misses his putt on the par three second hole.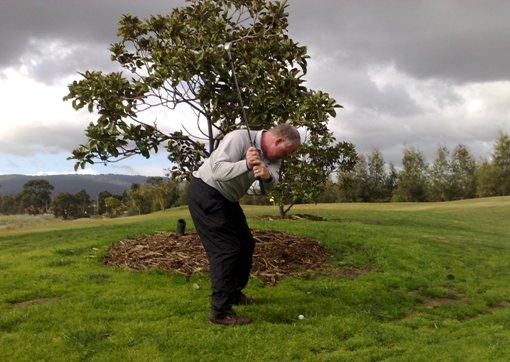 Dave Duncan of Nunawading going for some sort of miracle shot on to the par four third green.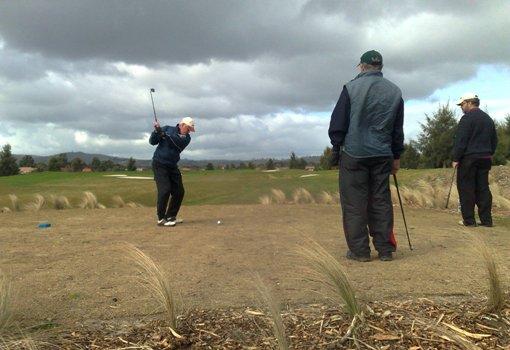 Kevin & Brian from Glenvale Cricketers with Leon & Warwick from Gumtree Estate GC on the tee of the par three fifth hole.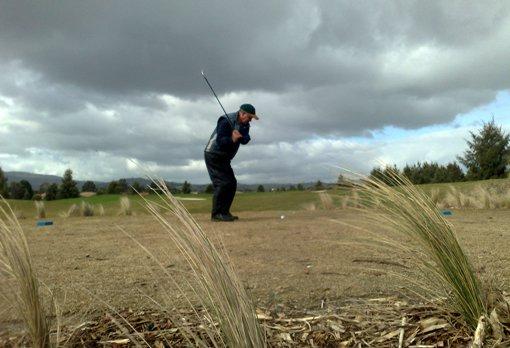 One of the hearty Glenvale cricketers has a lash at the hotly contested Nearest the Pin on the fifth hole.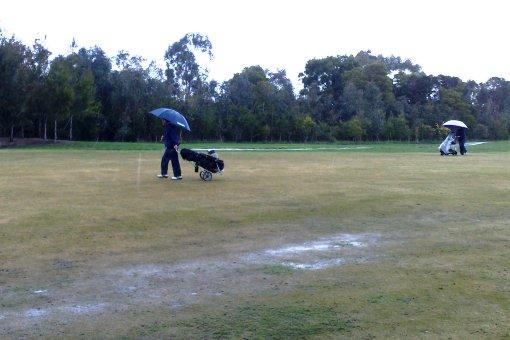 The weather couldn't decide between sunny and showers and although there was the odd bit of casual water, the course held up well for the amount of rain there has been lately.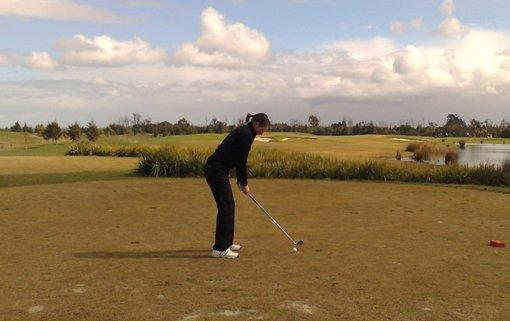 Louise lines up her tee shot on the long and difficult par three 13th hole.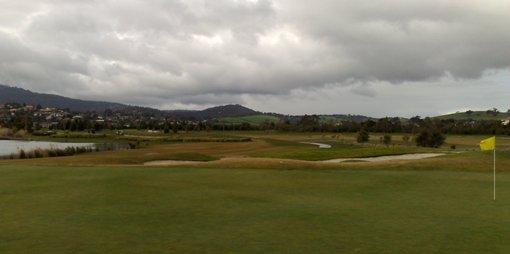 Panorama across to the Dandenongs from the rear of the par three 13th.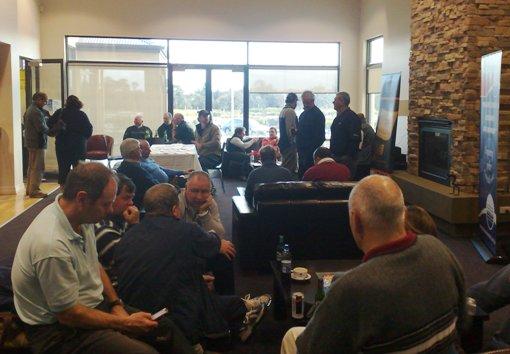 The scene in the lounge at Waterford Valley while the scores were being collated.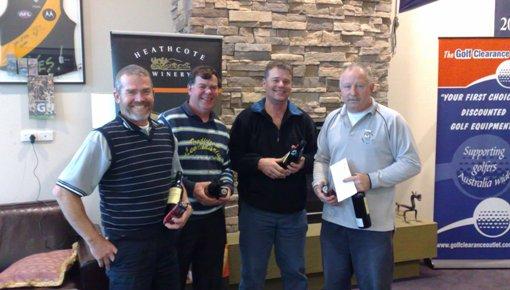 Third place - Kevin, Noel, Steve & Dave from Nunawading SGC.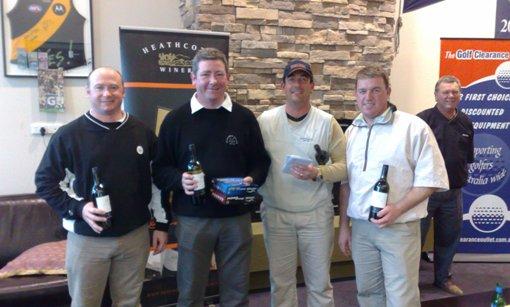 Second place - Dave, Michael, Dean & Justin from Laverton Park One.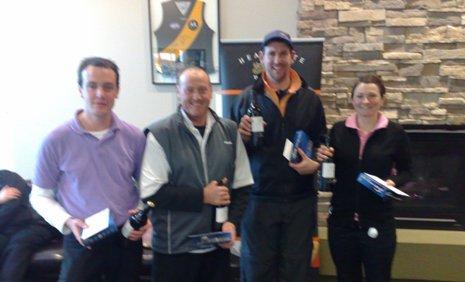 The winners - Matt, Dave, Dave & Louise of the BRG Thunderbolts.