Kelly Gang Shootout - 2006. "Shots of the Shootout's Shots"
Below are a few of the photos we took of the action on the day. We will continue to add images and content (including the player profiles) to this archive in the coming days.
Pre Event - The Rangers Hit the Range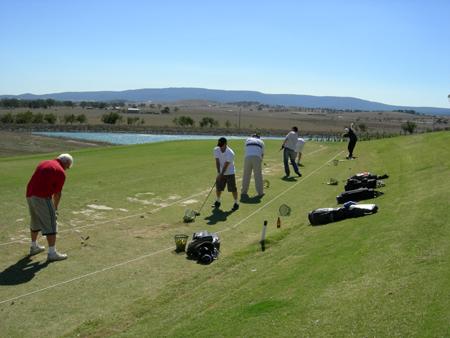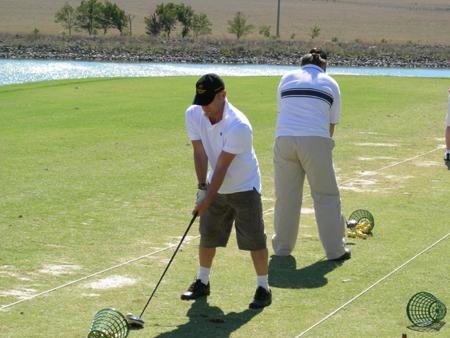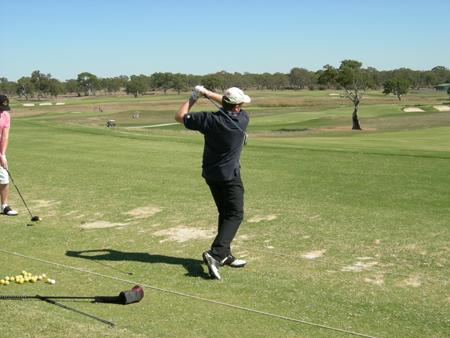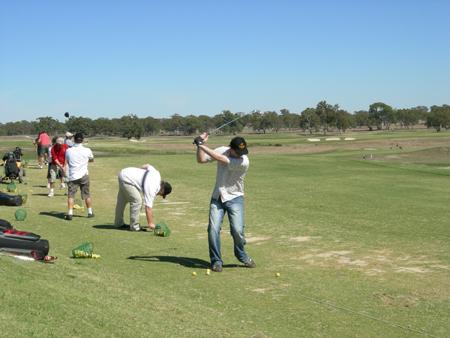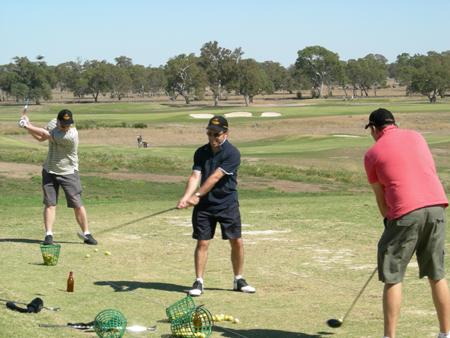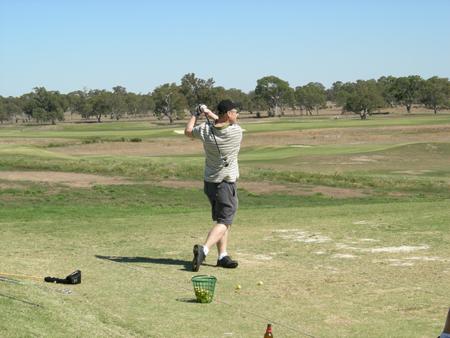 The Teams!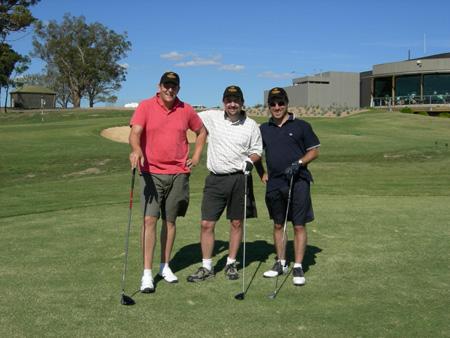 Campbell Wilson, Richard Fellner and Sam Saltis (aka The Frosty Beveridge's) at the mid-point of their round and looking like they are destined for greatness.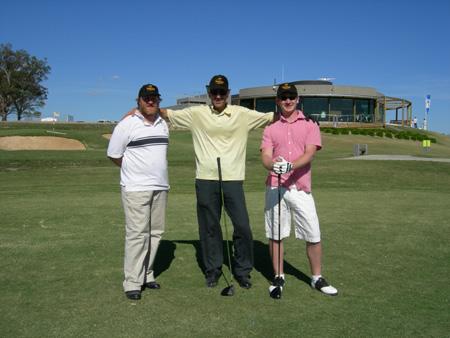 Richard White, Michael Mileo and James McCusker (aka The Beechworth Boys) looking a treat on the tenth tee. There was a rumour that Tiger Woods was to be playing in this team, but he seems to have stepped out of frame. There are even more rumours he may magically (digitally) reappear one day.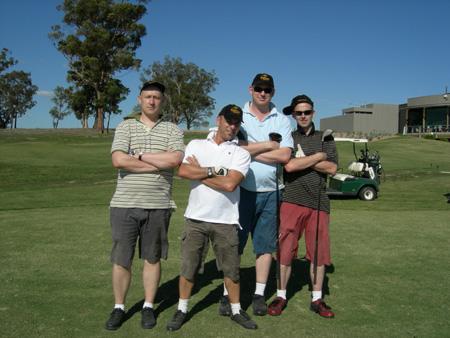 Scott Wilson, Steve Noa, Mick Van Raay and Marcus Jones (aka The Euroa Removalists) just moments before Nugget launched the stroke of hope that took out the first Longest Drive of the day.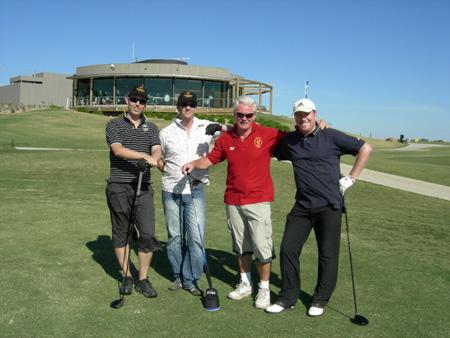 Ian Crotty, Roger Schmidt, Paul Lambe and Sebastian Shand (aka The Jerilderie Gents) do some nice posing on the tenth tee. Lambo, who had made a name for himself with some huge pre-round drives on the range (next to the 10th fairway), took a trip down memory lane when he blocked a monster back out there and needed help from the friendly staff to identify his ball.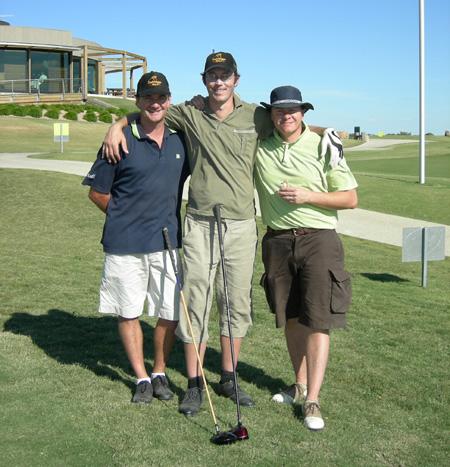 Roger Brown, Matthew Pitt and Michael David (aka The Glenrowan Hacks) doing some more bonding as they prepare for what was to become a roller-coaster ride around the homeward nine.
On the Course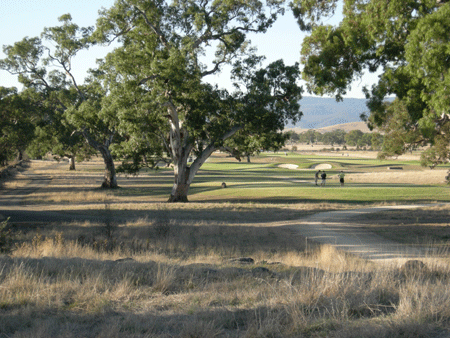 A view from near the 15th green at Growling Frog, looking down towards the tee of the 188 metre par three 16th hole where we can see three adventurous Bushrangers preparing to hit off.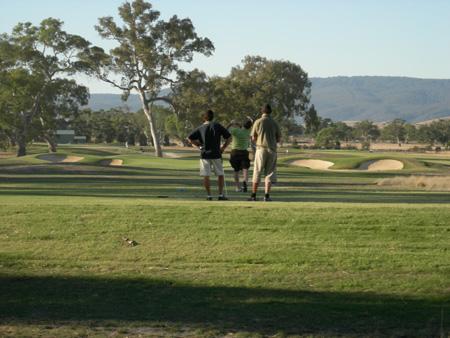 Mikey Dee launches a drive at the 16th with his "Glenrowan Hacks" team-mates, Arbeige and Pw in close attendance.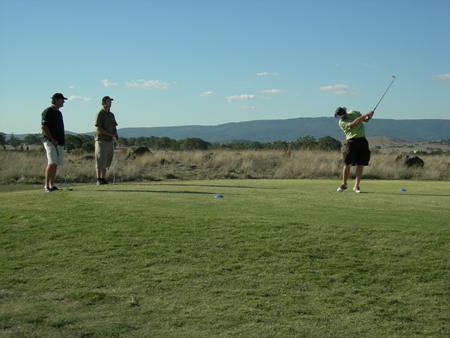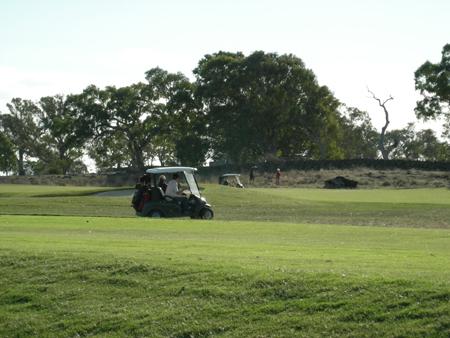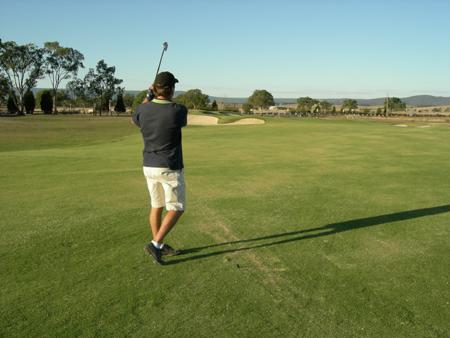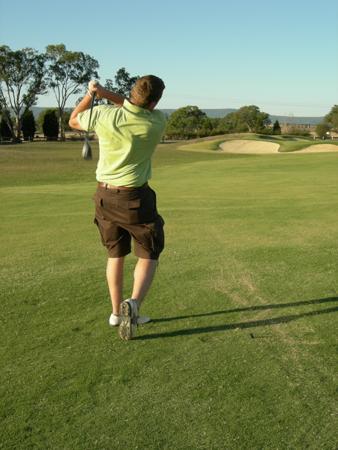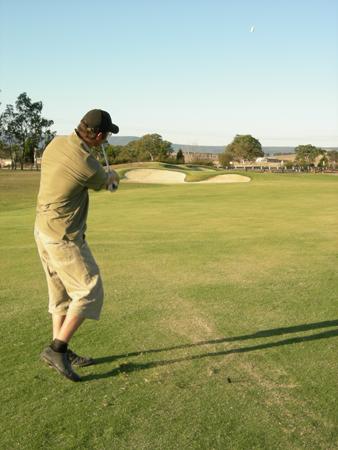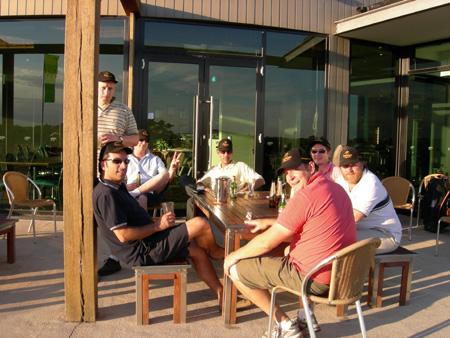 Bushrangers taking some well earned refreshments at the Growling Frog clubhouse after the round.
Click Here to See The Bushrangers in Action!