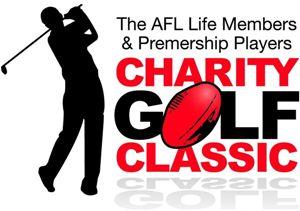 Registration Form
To enter by email, please copy the entry details below into an email and send to:
Matthew Pitt
Bushranger Golf
matt@bushrangergolf.com.au
Ph: 03 5433 3213
Mob: 0425 742 501
Fax: 03 5433 3530
Entry details required for each player
Player 1 name:
Phone (bh):
Mobile:
Fax:
Email:
Handicap:*
Footy club:
Year of birth:
* If you have an official handicap, please note your exact handicap and your GOLF Link number. If you do not have a handicap, please make an honest estimation. Individual handicaps will be used to calibrate four-ball ambrose team handicaps for the event.
Entry Notes
You can enter as a single, pair or triple and we will match players into teams.
Teams of three will be paired with a past VFL/AFL player. Every effort will be made to ensure participants are matched with a past player from their club & era.
See the AFL Life Members & Premiership Players Charity Golf Classic web page at bushrangergolf.com.au for payment details and terms & conditions of entry.
Past AFL player preference will be given according to the date of registration.
Your registration will be confirmed phone and fax or email.
If you have any questions, please contact Matthew Pitt at Bushranger Golf.

Terms & Conditions
Entry into the AFL Life Members & Premiership Players Charity Golf Classic is subject to the following terms and conditions:
Entrants nominate their preferred club and every effort will be made to match participants with past players from the nominated club.
Bushranger Golf, as the event manager, reserves the right to nominate the composition of teams to ensure participation of all involved.
Some past AFL players are only able to attend for one round of the event, so some teams will have a different past AFL player in each of the two rounds.
Bushranger Golf is the sole arbiter of handicaps,scores, final results, placings and prizes.
The earlier that players register, the more chance they have of playing with their preferred past AFL player.
As Bushranger Golf cannot gaurantee the attendance of any individual player, teams will be allocated their nominal past AFL player team-mates prior to the event, however the final groupings and teams will be announced at the event after player registration.