2007 Bushranger Cup Gallery - Day One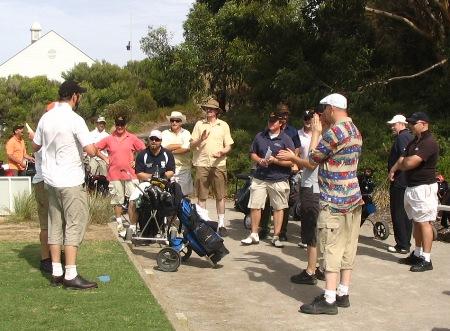 The TD addresses the men before the first round at The Cups on Friday arvo.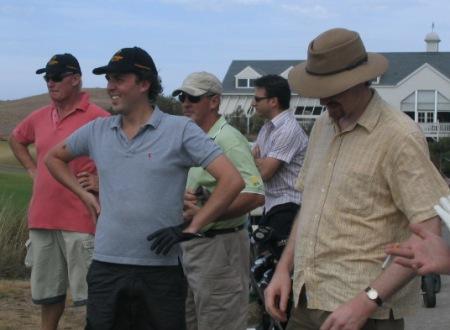 All the colours of the rainbow are on show as the fashion stakes hot up before the field hits off.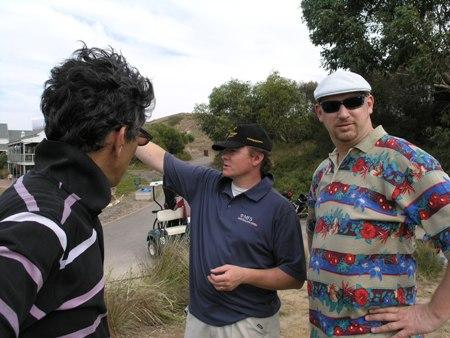 A big looking Seve allowing a small looking Dee to stick his arm inside his head. Not sure why. Big Mick stands by looking, as always, big all over.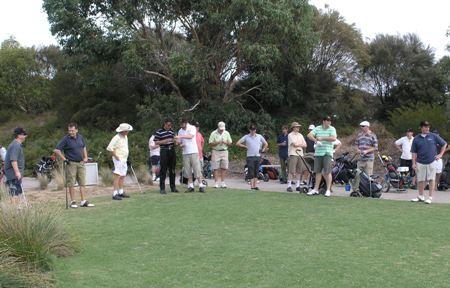 Bushrangers queue up at the first tee at The Cups on Friday afternoon.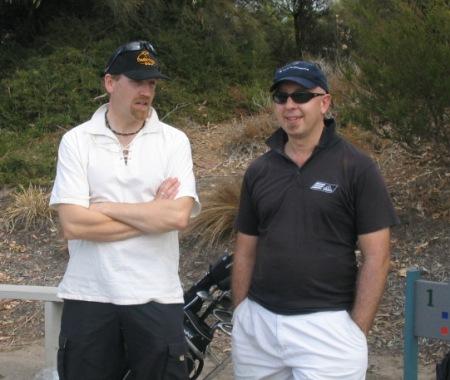 Larry & Frankie check out the competition before teeing off in the first round.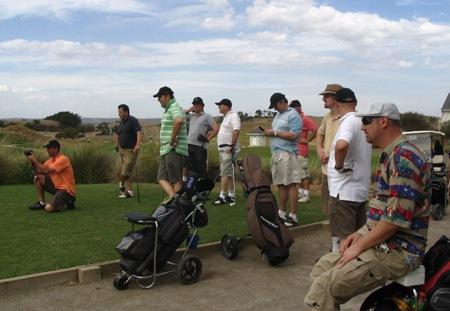 Arbeige takes some happy snaps on the first tee Friday. Da King is throned.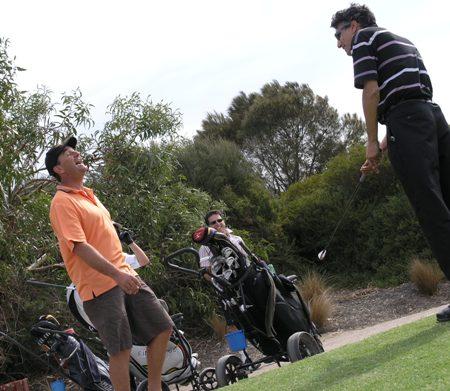 Yeah, that was a funny one 'Beige.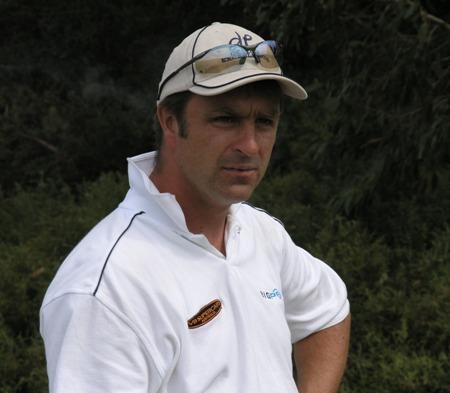 Casha strikes a pose on the first tee as he visualises the shot he is about to play.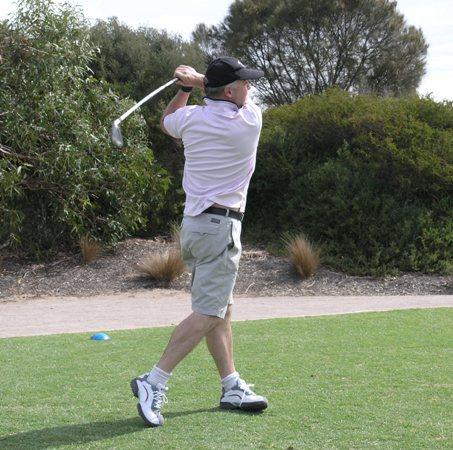 The Hominator delivers the first shot of the tournament to launch the 2007 BC.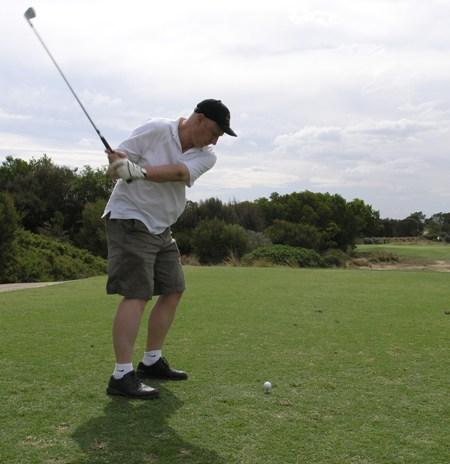 Hungry Hungry Willo looking a treat on the way down.
Dom showing us all up again with another fine looking swing.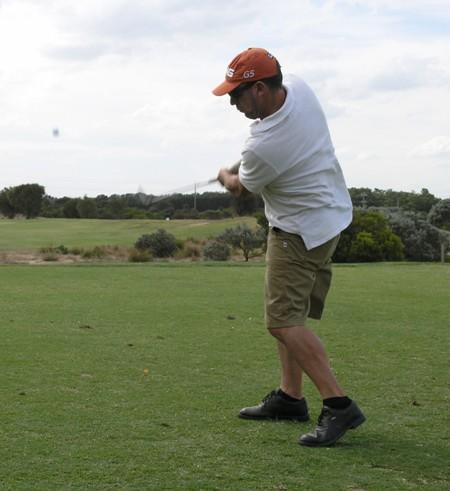 Zark attacks on the first.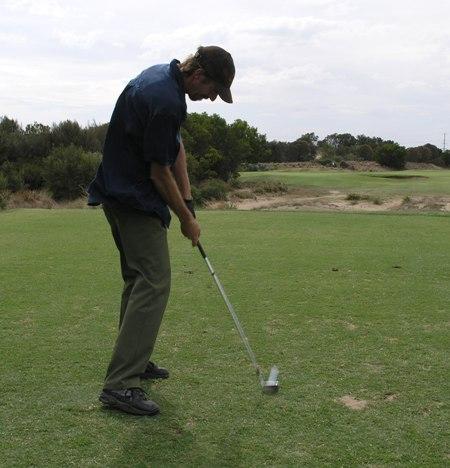 The Shabby One at impact on the first tee and on his way to the title!
Arbeige poised to commence his defence.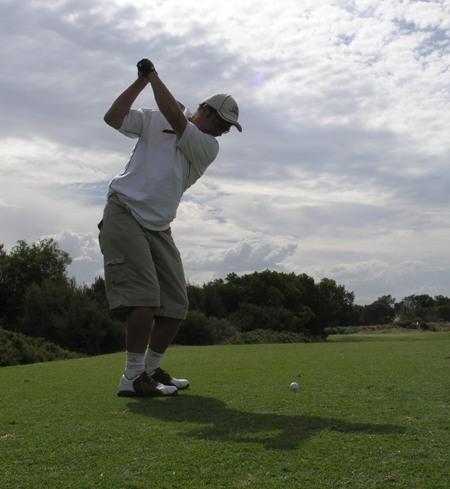 Casha looking a treat at the top.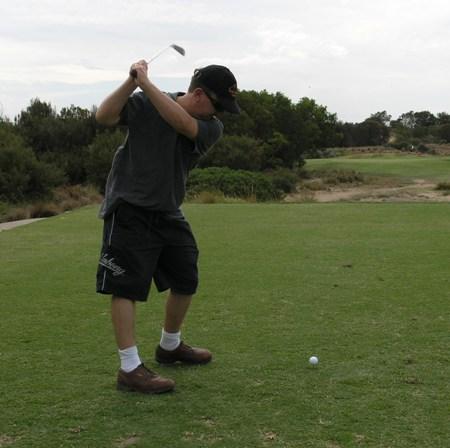 Simmo about to strike his first shot of the 2007 Bushranger Cup. He never looked as good as he did at this moment for the rest of the weekend.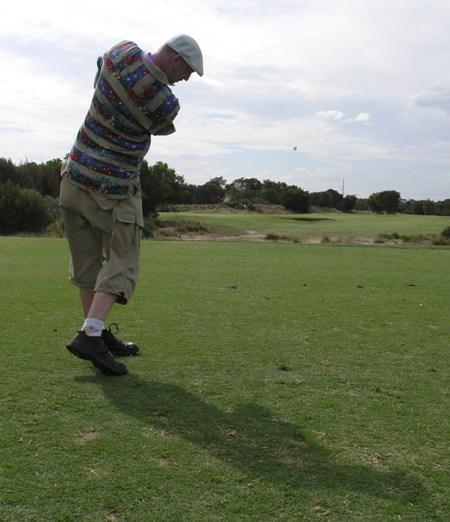 Da King drives regally on # 1.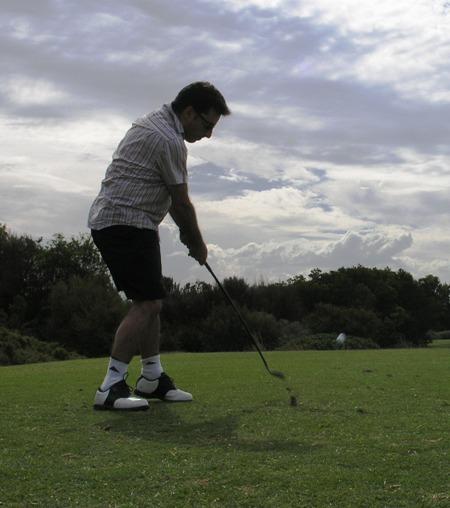 Sam drives with the storm clouds brewing over The Cups at The Dunes.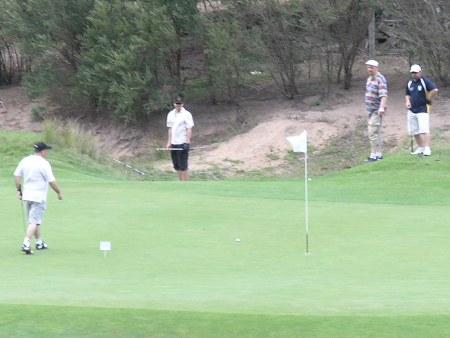 Larry's chip from behind the 6th green tracking down towards the hole.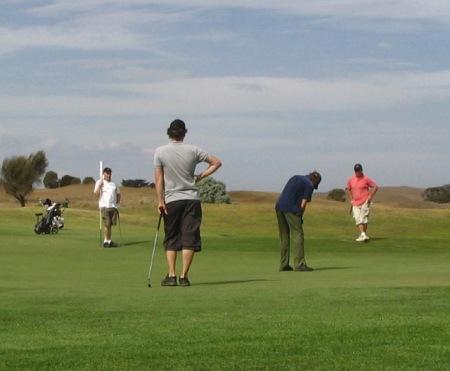 Willo, Crocko and Lambo look on as Dicko putts-o.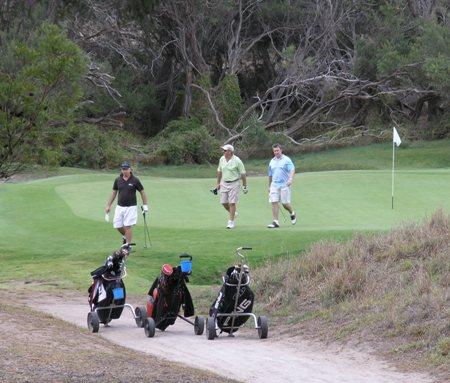 Good 'Ole Frankie Lane, Prez & the great Boo leaving the 6th at The Cups.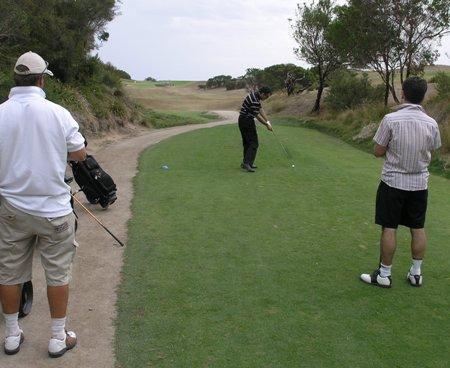 Casha and Sam look on as Seve has a lash at the longest drive on the 7th.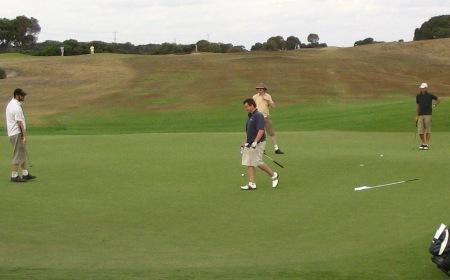 Pw Jones, Mikey Dee, The Gasometer and Deano cleaning things up at number 9.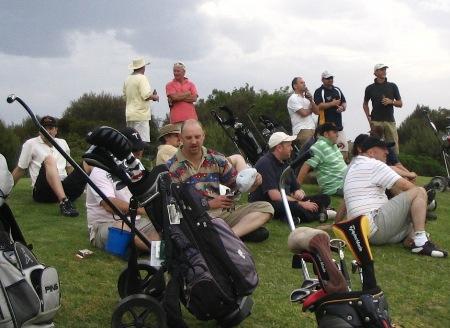 Unwinding behind the 9th green, waiting for the last groups to finish.
After a tough 9 holes of golf on Friday arvo, these fellas are in need of a couple of quiet drinks and a nice lie down to settle their nerves and prepare for day two.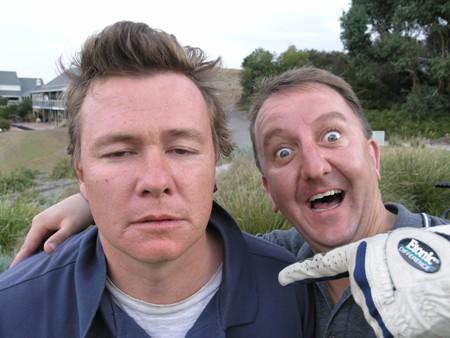 Wow, look who turned up for some fun at The Cups. Is that Tony Montana and his little friend?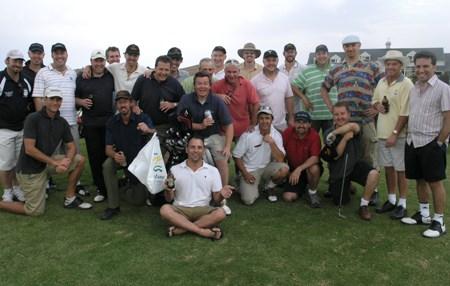 Fun times after the first round.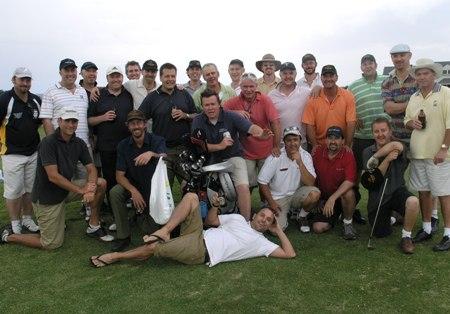 Getting a little silly now.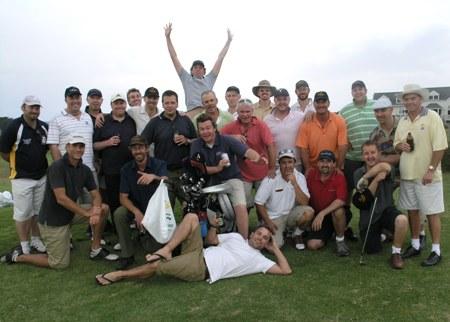 The fun never ends. The 2007 Bushranger Cup fieled (minus a few stragglers), getting excited as they prepare to celebrate completing the first nine holes of the tournament.
Click here for the Day Two Gallery.
Click here for the Day Three Gallery.